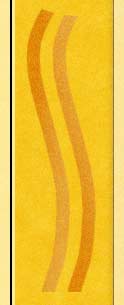 LITTLE JACK MELODY AND HIS YOUNG TURKS RETURN TO LIFE,
YES REAL LIFE,
THIS COMING SUNDAY, JULY 11! NOT KIDDING,
A LIVE GIG, PLAYING TO LIVE
PEOPLE, AT DAN'S SILVERLEAF, 5:00 PM,
AND HAPPY BIRTHDAY LJM!


Denton, TX, 7/4/21—
It has been a long time, a long time, since we've ventured out into the world to play an actual gig, for actual people, who are actually present in the room with us. But it's finally time, and just in time to celebrate Little Jack's very old birthday, in the form of a gig. Happy Birthday, Little Jack! Happy Live Gig, Audience!
SUNDAY, JULY 11
5 PM EARLY SHOW
DAN'S SILVERLEAF, DENTON, TX
HOPE TO SEE YOU ALL THERE!

We've really missed you all in this past over-a-year, in which the new germs and microbes have kept us all homebound, and masked, and entertained-less. But the thaw seems to be taking hold, and we're finally feeling ready to get back out and play in real time for real.

On this happy occasion, you can expect to see:
LITTLE JACK MELODY- singing, tenor banjo, cornet,
talking too much
BRAD WILLIAMS- harmonium, piano
DAVE MONSCH- reeds
NORM BERGERON- trap kit
CARL KLEINSTEUBER- tuba,
splendid humans and brilliant musicians every man jack one of them, and all vaccinated as much as the law and decency and conscientiousness will allow. We're all good to go, and rarin' to go, as the fog of pandemic lifts and singing may be safely heard in the kingdom again.
And what's that you say? Really, what? Oh yeah, that's right, by no small coincidence, the gig happens to align with the actual birthday of Little Jack Melody bandleader, not to be confused with. So all the more reason to put on your live music party socks and head on over to Dan's Silverleaf for a matinee performance of considerable skill, savoir faire, elan, and derring-do, a highwire live performance, without a net, without a script, and without equal.

We really hope to see you there, and we'll be available to sign your casts after the show if it so happens that you've recently broken an appendage and happen to be sporting a plaster wrap-up at this moment in time. And I am not making this up. We can sign LJM CDs as well, and sign CDs by other artists while we're at it. Not proud, and not ashamed.
Any questions? Write them down on a notepad, or on your cast, so you won't forget, and bring them to the gig. All questions will be answered, to your satisfaction, or failing that, mine. Such a deal, you can't go wrong, a bargain at half the price!

But right now it's adieu. It's the Fourth of July, come to notice, and the within-city-limits fireworks are 'sploding all around me, driving the two Melody Dogs, Fiat and Mary Culpa, to distraction. And by extension, me too.
See you soon! Happy Fourth! Take care! Be careful! Come to the birthday gig! Live music! What a concept!
So until then,
Yours etc.,
LITTLE JACK MELODY
(and his Young Turks),
(and his quaking dogs),
DENTON, TEXAS
http://littlejackmelody.com/
http://danssilverleaf.com/