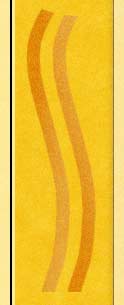 BFF LITTLE JACK MELODY/YOUNG TURKS AND SHIBBOLETH DECLARE MICRO-TOUR, VISITING AUSTIN, DALLAS, DENTON, IN 3 BACK-TO-BACK ACTION-PACKED GIGS, SEPT 7, 8, 9, EXTRY READ ALL ABOUT IT, PAPER MISTER?
DATELINE 9.1.17, DENTON/DALLAS/AUSTIN, TX: Las Vegas, don't get me started. Change of venue now since we last spoke from Sin City, NV, now back in Denton, by way of Las Vegas, Seattle, Mt. Rainier, Vancouver, BC, Morden, MB, and home again home again jiggity jog. You don't want to know and I don't want to tell you. Oh the horror. Not really.
But let's cut to the chase, and a helluva chase it is. Happy to announce here that LJM and his Young Turks will be teaming up with Shibboleth, the world's greatest Dallas/Austin-based instrumental combo of all time, (I'm not kidding), for three shows, and they're coming up shortly and coming atya, especially if you live in Austin, Dallas, or Denton. Specifically these:
LJM and Shibboleth at the Cactus Café in Austin, Thursday, September 7, 8 pm—it's one of the all-time coolest listening rooms anywhere, you gotta believe me if you don't already know. It's been many years since LJM played the room, but back in the day we always had a huge time there. And it'll be the first time in for Shibboleth, who will be opening the evening, us to follow.
More about the gig here:
http://cactuscafe.org/
and here:
https://www.facebook.com/events/421444248249463
and more about Shibboleth here:
http://goshibbolethgo.com/
and here:
https://www.facebook.com/goshibbolethgo/
LJM and Shibboleth at the Regal Room in Dallas, Friday, September 8, 8 pm—and it's the first time in for both LJM and the Shibbs. We hear great things about the room from irrepressible suavester incarnate, the once and future Ricki Derek, and when swizzle stick cufflinks talk, you gotta listen. As the Regal Room PR machine says, The twin-bill you've been waiting for but didn't really know you were waiting for it, but here it is right in front of you and suddenly you realize you were waiting for it all along but didn't really know you were waiting for it until now. Pretty much sums it up.
For more about the Regal room:
https://www.ibkdallas.com/regal-room/
And for more about the gig itself:
https://www.ibkdallas.com/calendar/little-jack-melody-shibboleth-at-the-regal-room/
And here:
https://www.facebook.com/events/1385329604914215
LJM and Shibboleth at Dan's Silverleaf in Denton, Saturday, September 9, part of the first annual "Industrial Street Hatch It Green Chili Roast It Toast It Fiestaval Soiree,"
4 pm showtime for LJM, 5:30 pm showtime for Shibboleth, plus The Holler Time and Bonnie & Nick Norris. Dan's event page takes it from here: Celebrating the essence, the beauty, the cuisine and the culture of the Hatch Green Chili Pepper. Food vendors and live entertainment will co-mingle jovially amidst the magical aroma of roasted green chilies. Featuring the music of The Holler Time, Nick and Bonnie Norris, Little Jack Melody and Shibboleth. This is a free event. Food delectables and bulk peppers will be offered separately at extremely affordable prices.
1pm - 2pm The Holler Time
2:30 - 3:30 Bonnie and Nick Norris
4pm - 5pm Little Jack Melody
5:30 - 6:30 Shibboleth
Free, all Ages
And there you have it—learn more here:
http://danssilverleaf.com/
and here:
https://www.prekindle.com/promo/id/24898849194788345
and here:
https://www.facebook.com/events/1375636425890002
The Young Turks on this occasion, in case you were wondering will be Brad Williams, harmonium, Simon Willats, tuba, Dave Monsch, reeds, and Chopper Bergeron, drums. All world-class gentlemen and artistes, all from good homes somewhere or another in this world, and that's a promise—you gotta believe me. It's another horse-drawn, wind-powered lineup that will defy both electricity and electronics in the name of sincerity, honesty, and decency. Rara avis notions all.
And a bit more on Shibboleth—Rich Martin on a variety of extinct keyboards, Don Cento on surf-drunk guitars, James Driscoll on the mot juste bass, and the aforementioned Chopper Bergeron on tastydrums, the only kind he knows how to play. The Shibboleth PR machine maintains, For just a moment, you are stranded in an elevator with the least-popular members of T-Rex, The Carpenters and The Kinks, along with George Jones' hairpiece. The elevator shudders somewhere between the mezzanine and rooftop grotto, and suddenly you are rocketed skyward by the excruciatingly serene tones of Shibboleth. Forty-five minutes later the bell dings and you're on your way back to the lobby.
Pretty succinct word painting, but there's more, some anonymous pundit venturing: "Quixotically exotic, at once conjuring Duane Eddy, Bert and Ernie and Ennio Morricone, Shibboleth's existential elevator music rocks."
But one song is worth a thousand or more words, so LJM recommends visiting http://goshibbolethgo.com/ right now, where you can listen to Shibboleth's two albums—get your feet wet, your ears wet, to hear hear hear them is to love love love them. With the possible exceptions of the long-departed and much beloved The Potatoes, and the seminal The Nightcaps ("Wine Wine Wine"), Shibboleth is the best band ever to hail from the cosmodemonic shores of Dallas, Texas. If you don't believe me, you gotta believe me, just look it up.
We'll see you all soon. These will be good good good gigs that no reasonable person will want to miss. Believe me.
Seeyasoon, sooner, or soonerer,
LITTLE JACK MELODY
Denton, TX
twitter.com/LJackMelody