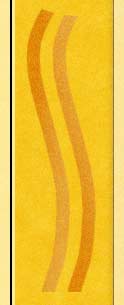 REALLY?, ALREADY TIME FOR THE 4TH ANNUAL LITTLE JACK MELODY AND HIS YOUNG TURKS CHRISTMAS SINGALONG GIG AT DAN'S SILVERLEAF, SUNDAY, DECEMBER 2, 4:00 PM, A MATINEE?!
YES!, W/ GUEST WIND PLAYERS ABETTING THE STREET CORNER STYLE BRASS BAND CHRISTMAS CAROL ENSEMBLE, WITH SINGALONG LED BY DAVID PIERCE, HIS 2ND YEAR IN THIS COVETED POSITION, GOOD LAD!, AND PASSING-THE-HAT COLLECTION FOR DENTON'S "OUR DAILY BREAD" SOUP KITCHEN TOO!
STOP THE PRESSES, SCREECH!, NOVEMBER 23, 2018, DATELINE DENTON, TX— I'll be honest with you—it's treacherous to book a gig in north Texas, especially if you're looking for a Sunday afternoon or evening in December. If you know why, I owe you a dollar. Give up? Time's up anyway. The answer goes like this: the thing of it is is is that if you're not careful you might book a gig that would conflict with a Dallas Cowboys football game. Just between us, research shows that many Texan people are fans of the GloriousBlueSilverOneStarGladiators, and some of those people would rather stay home and watch a game than go out and sew merry Yuletide seeds of comfort and joy with Little Jack Melody and his Young Turks, and guests and friends, and you—unbelievable as that is, but somehow true.
So it is with GreenRedJubilation (In Dulci Jubilo!) that I'm here to announce the 4th Annual Little Jack Melody and his Young Turks Christmas Miracle Singalong Gig, and it's fast approaching—Sunday, December 2, at 4:00 p.m.—(and there's not a GloriousBlueSilverOneStarGladiators game in sight)!
Many people believe that this sure-to-be-fantastic gig, year Four, is by now firmly established, (many people believe), as a de facto Denton Holiday Tradition. Other people don't believe this, suggesting that something is only a bona fide Denton Holiday Tradition after it's been sanctified for a full-on Five Years. For now we'll just say that Four Years actually makes it a real thing, and believe it, and in this season of belief declare that IT'S AN IPSO FACTO DENTON HOLIDAY TRADITION, GOT ME?
Right to the specs:
WHO: Little Jack Melody and his Young Turks, on this occasion, Brad Williams keyboards, Dave Monsch reeds, James Driscoll bass, and Chopper Bergeron drums.
WHO ELSE: Plus David Pierce, reprising his role as The Choirleader, the brilliant Danny O'Brien on fretted trombone, the brilliant Jeffrey Barnes on tenor saxophone or something, and L'Angelo Misterioso, anonymous low-end brasser or saxer, TBD.
WHO ELSE WHO ELSE: And you, live audience of good people revelers.
WHAT: The Fourth Annual Little Jack Melody et al Christmas Singalong Gig.
WHAT IT IS IS:
1. LJM and his band play a first set of their music, starting at 4:00 p.m....
2. ...then joined onstage by David Pierce, The Choirleader, Danny O'Brien, Jeffrey Barnes, other(s), and then approximately two fists of traditional Christmas carols will be played, and sung. Sung by You, the audience, led by David Pierce, without post-modern irony, straight out of the hymn book. Sheet music/lyrics to be passed out to the Choir Visible, so you'll know all the words, and choose your part—soprano, alto, tenor, bass.
And the best part: a hat will pass through the crowd while singing happens, and donations can be dropped in the hat, 100% of which will go to Denton's Our Daily Bread, the local community soup kitchen, " ...which provides nutritious meals, special services, and referrals for other services to those in need..." Learn more about their wonderful program here: http://ourdailybreaddenton.org/.
3. Then the band takes a short break...
4. ...before returning for a last set of LJM music.
WHEN: Sunday, December 2, 2018, with 4:00 p.m. downbeat—an early show, a matinee, as the French have been saying since 1848.
WHERE: Dan's Silverleaf, 103 Industrial Street, Denton, TX, 76201, http://danssilverleaf.com/
WHY: BECAUSE IT'S A DENTON HOLIDAY TRADITION, AS I MENTIONED EARLIER, AND A GREAT WAY TO HELP THOSE IN NEED, INNIT!
FOR THE RECORD: Last year's collection totaled $300, a new record for the event, and we're hoping to do even better this year. Please help, and give generously. Thank you good people, and special thanks to Our Daily Bread for all that you do.
Yo ho ho and a bottle of the good stuff, comfort and joy, comfort and joy, please come to the show!,
LITTLE JACK MELODY
Denton, TX

http://littlejackmelody.com/
https://twitter.com/LJackMelody
http://danssilverleaf.com/
http://ourdailybreaddenton.org/